Main Content
Our opportunity to highlight experiences and stories from past  Campus C2C participants.
MEET ZARRIEA CRAWFORD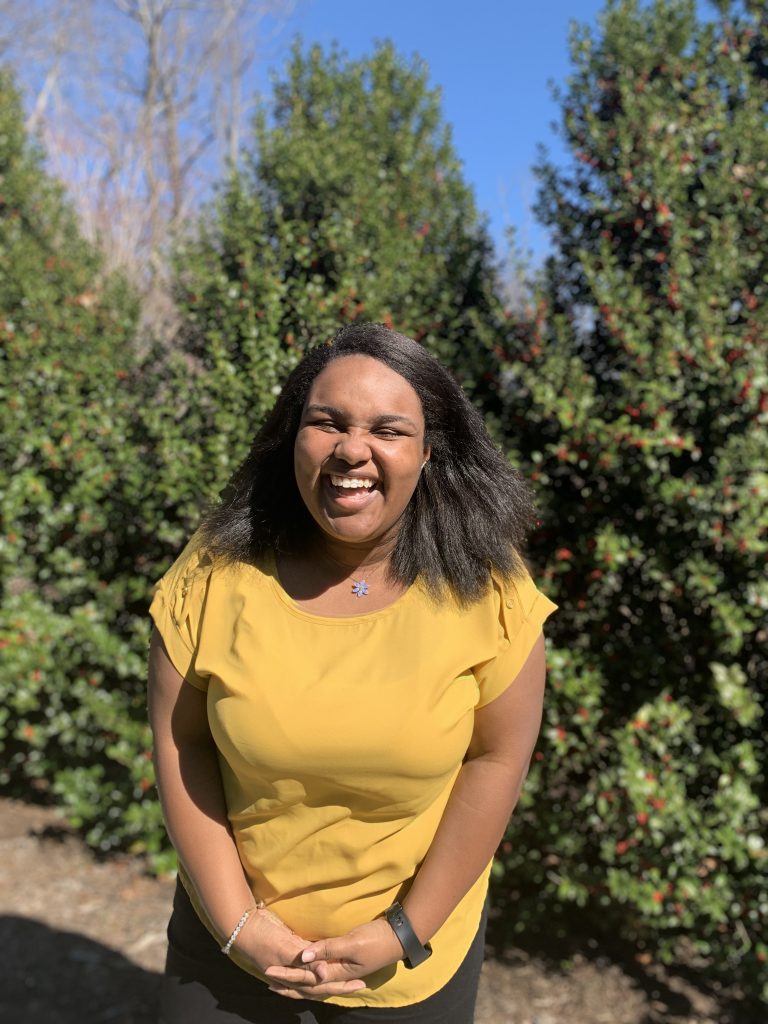 One meal. One conversation. Limitless possibilities. A Call to Conversation is an invitation for people from all walks of life to share their personal experiences and engage in meaningful dialogue as a means of creating connections—a foundation upon which so much more can be built. It is an extraordinary thing to show up to a room full of people whom you know nothing about and leave feeling this immeasurable sense of connectedness. I encourage any and everyone to answer the call. We live in such divisive times today, and sometimes it can feel like our differences are too much to overcome, but going to Call to Conversations gives me hope. I am reminded that there is more that unites us than that could ever divide us, and for that, I am infinitely grateful."
MEET MILES MIDDLETON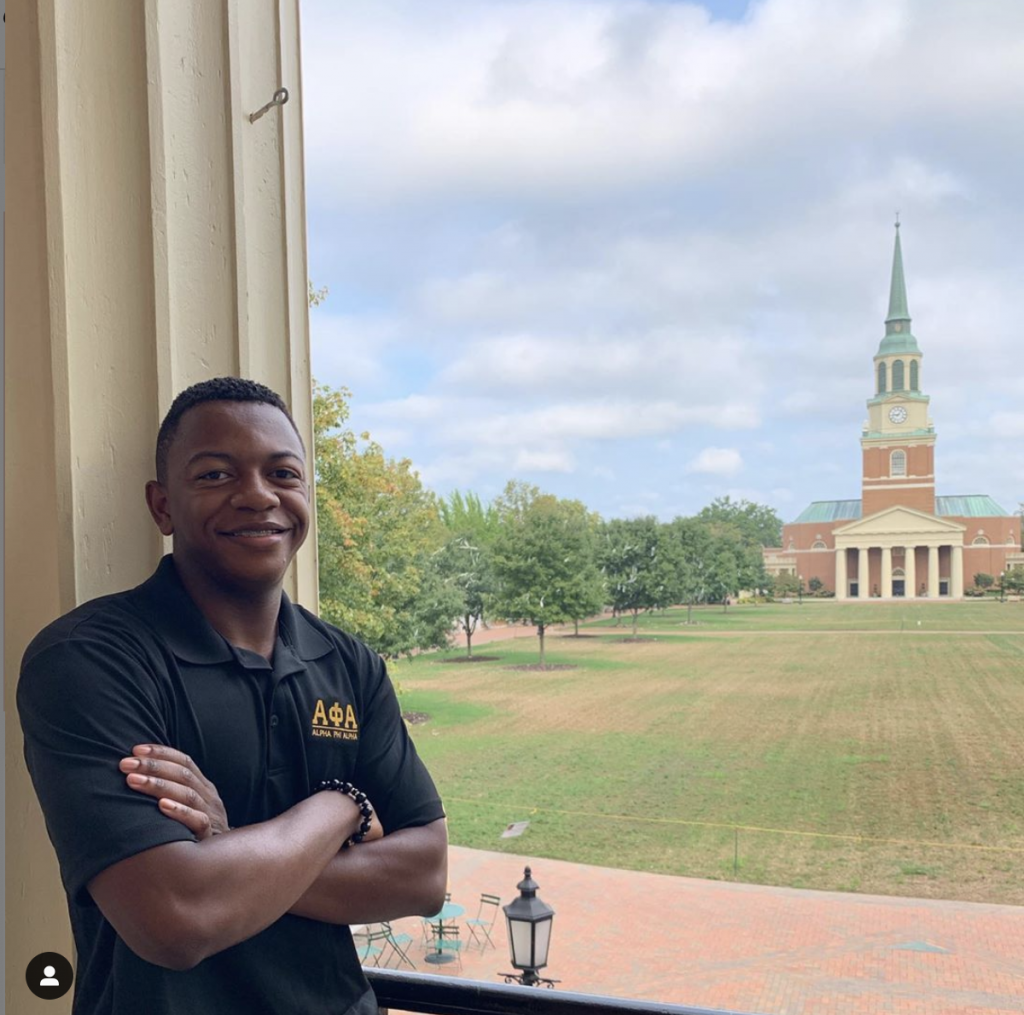 The most important thing for me is developing a strong connection with people in any manner possible. Luckily, Call to Conversation was another avenue for me to develop that connection! It really does give you a better sense of the voices, opinions, and thoughts of the students on our campus that are crucial for building a foundation for progress! I encourage my peers to get involved with Call to Conversation for these reasons. If you can't get involved push yourself to converse with people who are different than you, whether that be politically or culturally. Remember this quote by Linda Lambert as you go forward in life, "One good conversation can shift the direction of change forever.
MEET DR. ERICA STILL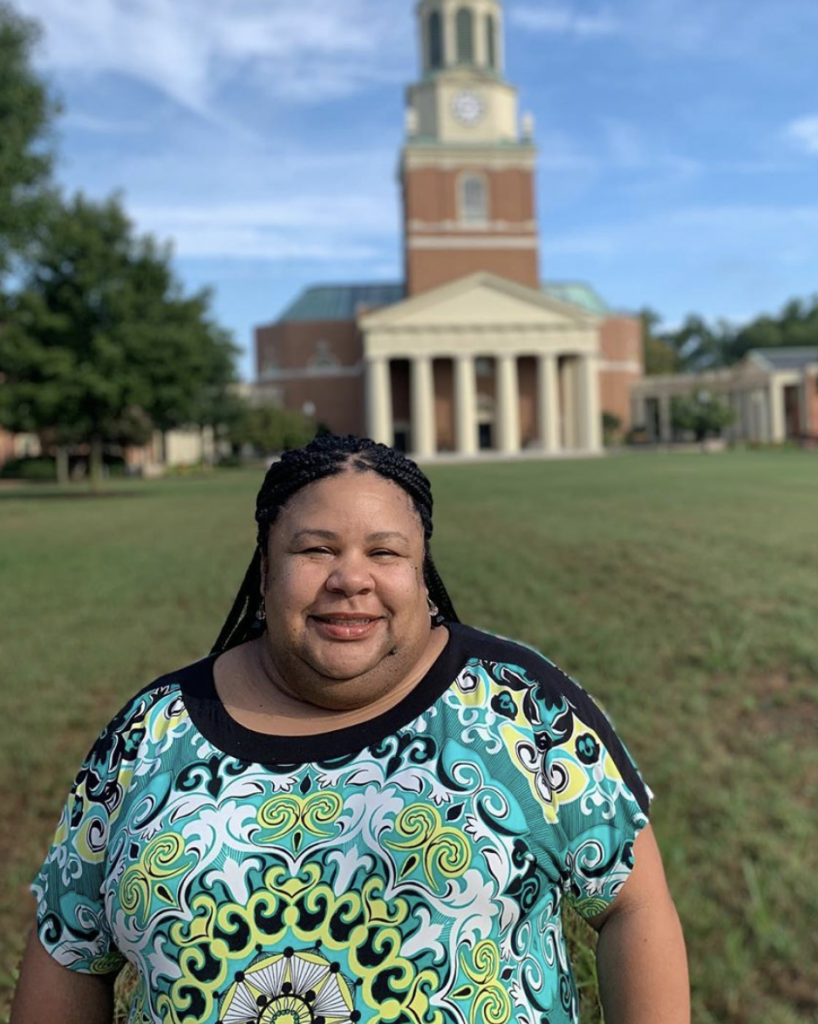 What I appreciate so much about C2C is its invitation–an invitation to build connections based on an embrace of what makes us unique. We bring ourselves, with all that makes us distinct, and in that encounter we find points of similarities and discover differences that help expand our perspectives. Conversation is where we create the stories that make community possible, and C2C opens up space for that to happen
MEET HU WOMACK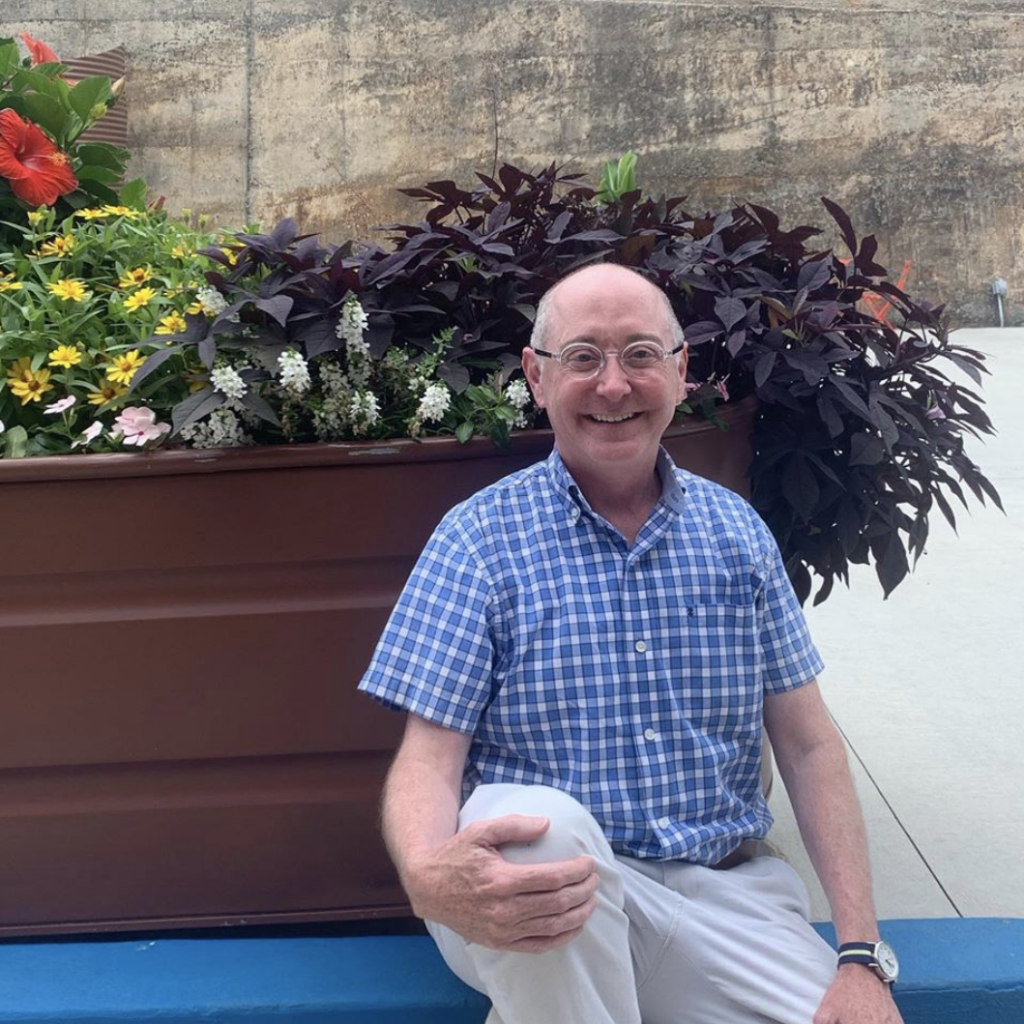 As both a Call to Conversation moderator and participant, I've experienced first hand the meaningful connections we can make with one another when we share our personal stories that illustrate both our common and our unique experiences. After a recent Call to Conversation on Faculty Drive, I was prepared to keep the conversation going as we walked back to campus, but the students were so engaged and eager to talk that all I had to do was lead us back to campus! Learning about each other from this place of vulnerability is a powerful thing.
Meet Doug Maier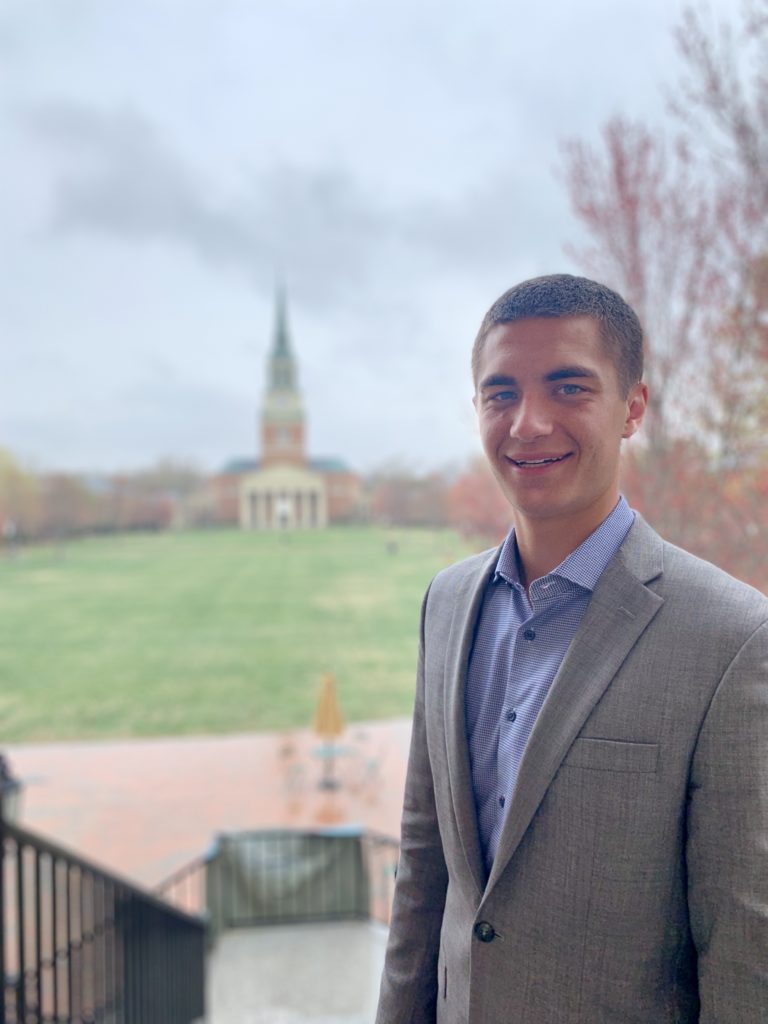 "Conversation creates understanding. Call to Conversation brings us together to create understanding amongst our Demon Deacon community. We are all much more similar than we think, and conversation lets us realize that along with the intricacies creating our individuality. Too often we do not interact with those who are involved in different activities than us, and that is unfortunate. Call to conversation diminishes that gap. I came to Wake Forest to grow. A large portion of my intellectual growth comes from talking to others and learning from their experiences. Every person has a story to share and listening to them is the best way to grow."
Meet Ansley Rikard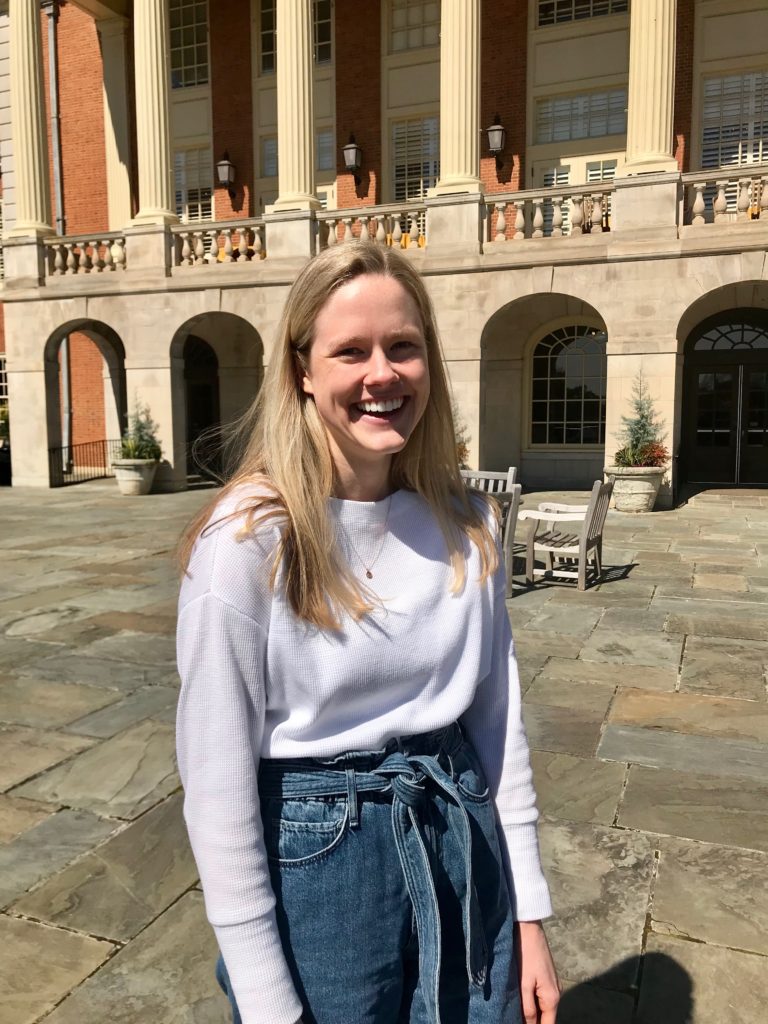 "Conversation cures. Call to Conversation gave me an entirely new perspective on what it means to engage with others, embrace their opinions, and embody empathy. I could not speak more highly of my experience. It shook some of my beliefs and taught me that in the midst of our polarized society, our different political views, and our harsh biases, conversation is the cure."
Meet Walter Jackson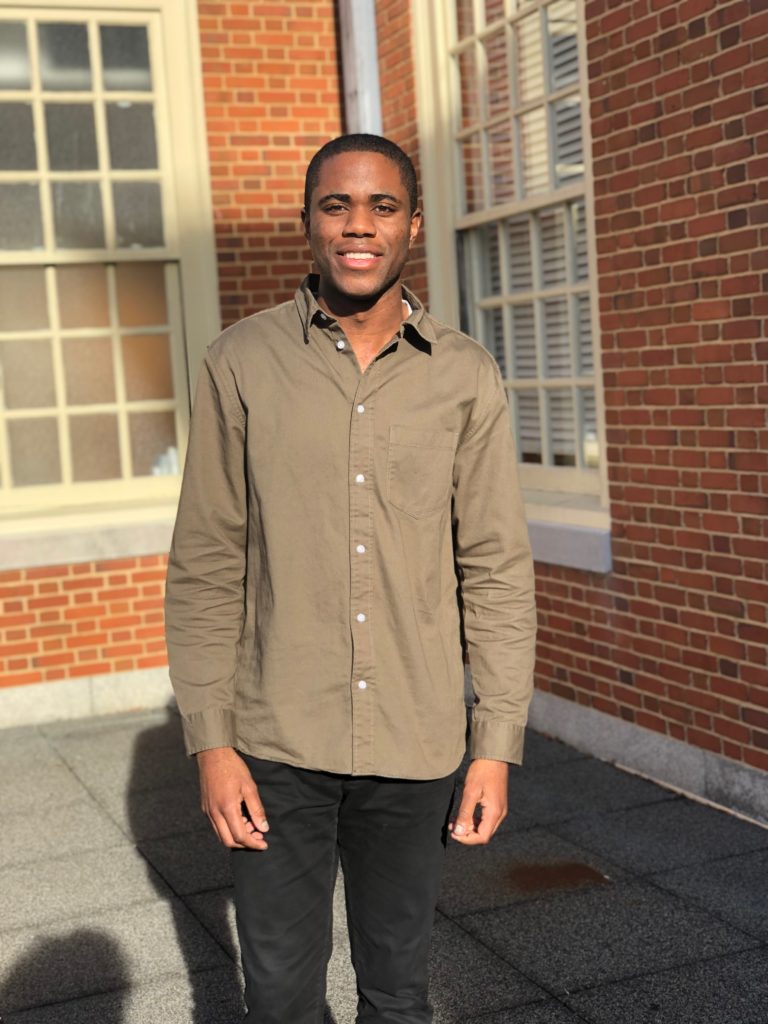 "Whenever I decide to start something or take part in an activity, I ask myself "What is the intention in doing this?" This is a good mindset to have if one wishes to be productive. However, at first, this mindset inhibited my ability to fully appreciate Call to Conversation. At first, I thought, if the conversations are not meant to solve a particular problem or arrive at a consensus, what is the point? However, I soon realized that by having an intellectual discussion with others about topics such as character, vulnerability, etc., it lays the framework for future conversations that could turn out to be productive because you learn that many of us have more in common with each other than we think. Commonalities increase the likelihood of working together."
Meet Jack Beyrer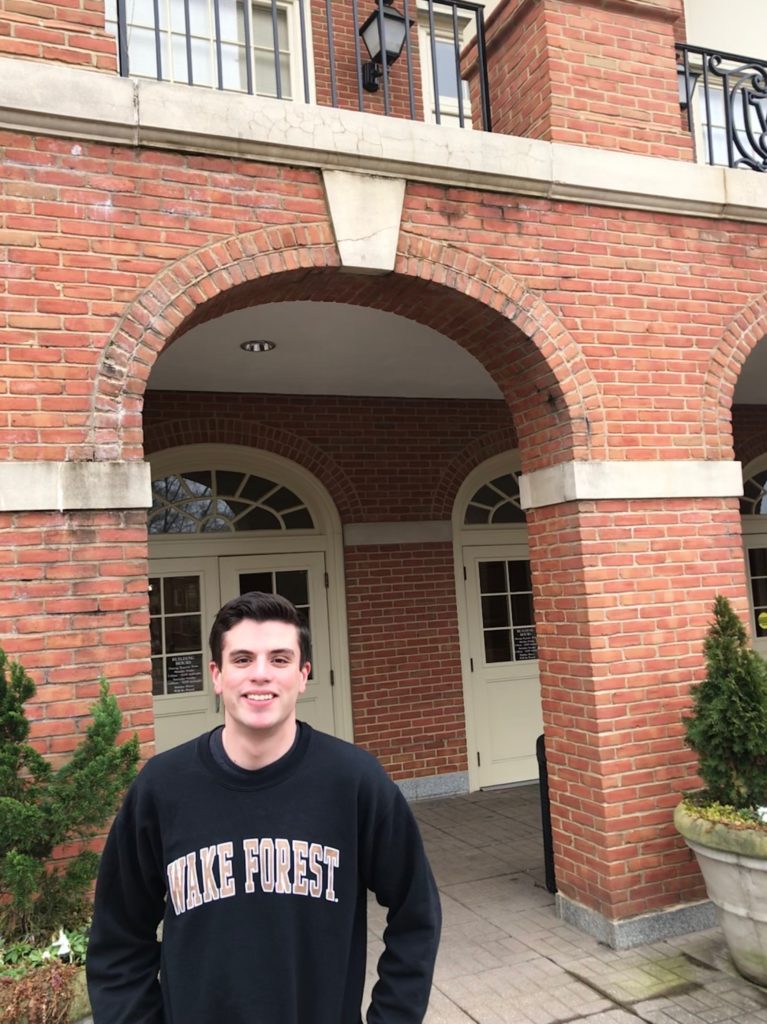 "I've been at Wake for two years now, and I can honestly say this is one of the most gripping experiences I've been a part of here! There's sometimes a lack of engagement across difference in the Wake Forest community, and all of us, to at least some extent, like to stick within our niches and friend groups. C2C utterly shatters that typical Wake lifestyle mold and has allowed me to not just meet new people from parts of campus I rarely venture to, but think critically about the lives and experiences of others. Plus, the good (and free!) food doesn't hurt either!"
Meet Edna Ulysse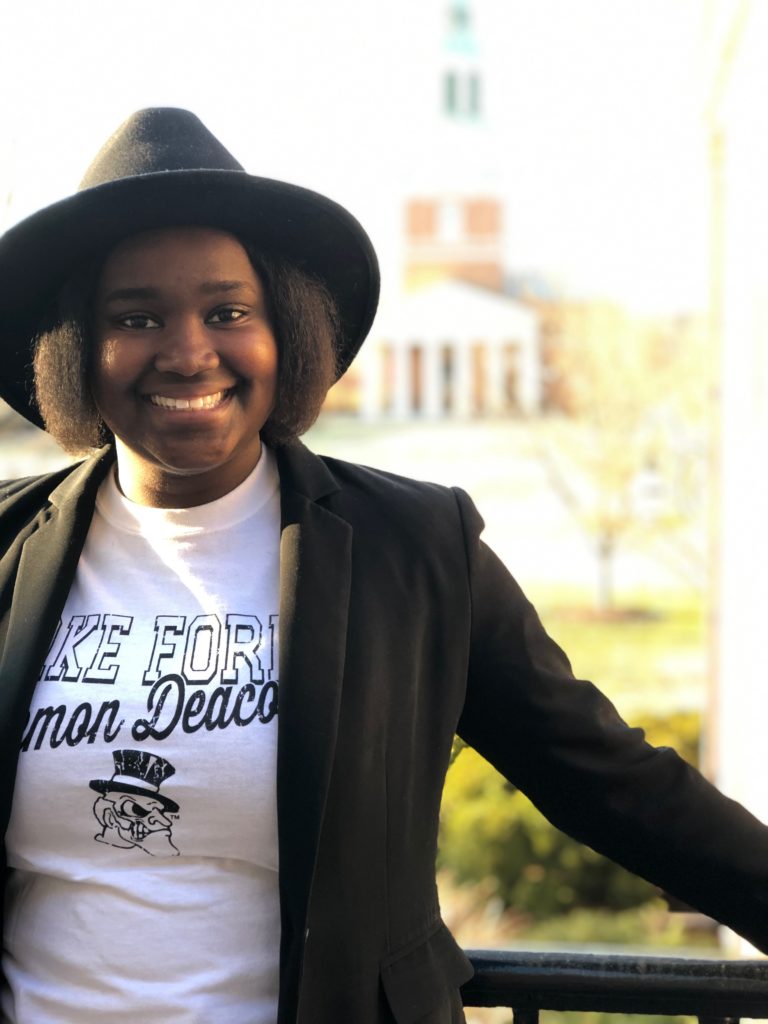 "I used to be so nervous to speak to people, but I would always be curious to hear and understand who they are. Nowadays, I just read about people and learn about them through social media. Coming to Wake Forest and being introduced to Call to Conversations helped me understand the power of conversation and speaking with others. Being at a table with people ranging from undergrad students, grad students, to Wake professors. Everyone's story and experience are worth hearing and talking about."
Meet Bam Purcell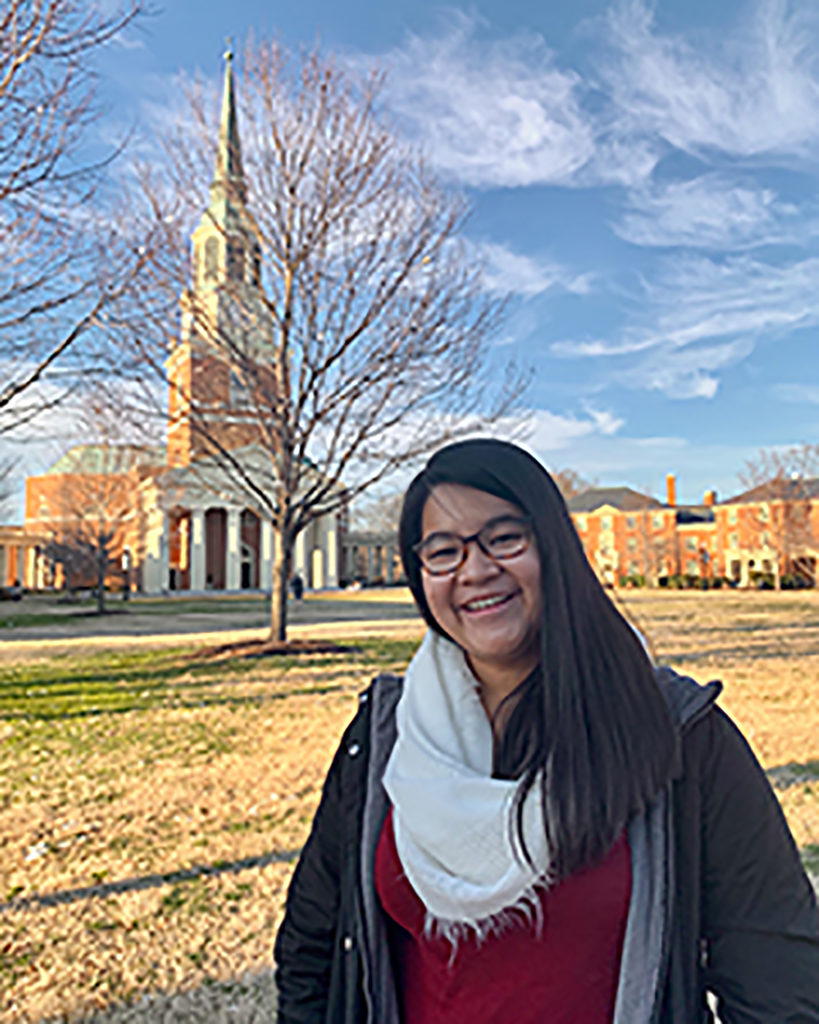 "Walking across the lower quad toward Reynolda Hall, I felt myself starting to sweat, even though it was a particularly cool evening in late October. I was wearing a thick navy blazer over a red dress. It was an outfit that I had finally settled on after spending thirty minutes trying on variations of "business casual." As I approached the Magnolia Room, I realized that I wasn't sweating from the heat. My heart had started to thump a little faster when I said my name at the check-in table, and I realized that I was feeling nervous about this event. After finally starting to settle into Wake Forest, it felt like I was walking into another freshman orientation event all over again. What was I getting myself into? Suddenly hyper-aware of how I presented myself, I settled into my seat and waited for dinner to start. However, all my worries quickly floated away. As soon as the first person at the table started sharing their story, I completely lost track of the rest of the world. I remember feeling connected to the other six individuals at my table as I absorbed all that they had to say. Whenever I spoke, everyone stopped and listened. I felt heard. As a freshman, I had been seeking ways to feel like I belong and to make Wake feel a bit more like home. That dinner, that conversation was an experience that did this for me."